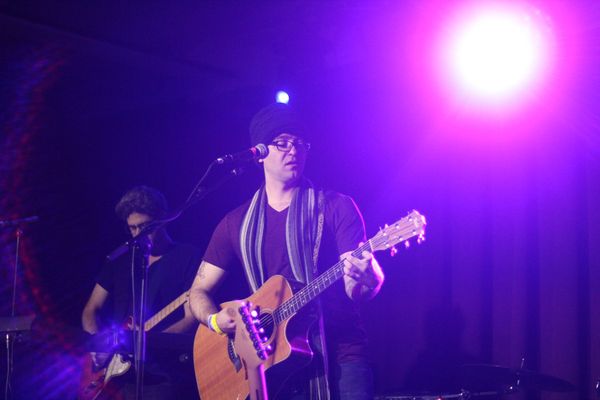 For the first time in my life, I have been given a blank slate. 
For the twenty something in me, it was pretty much the dream life: easy office job in the day, playing music at night. What could be better? Wake up, comb your hair on the drive to work, do a little data entry, change your clothes in the office bathroom, devour a protein bar on the way to  Doyle Fagan O'Reilly's Irish Bar, play a few Eagles songs to the adorning locals, take a ten minute detour to find the closest 24 hour Dunkin Donuts on the drive home, sleep with the TV on, and repeat. 
This has been my life since my mid-twenties and it was exactly the life I wanted to lead. I got to make a good living doing practically nothing during the morning and afternoon, while making some serious side cash at night by living out my dream of playing music.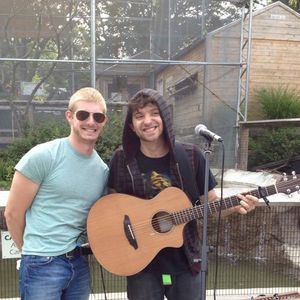 Dudes, it was awesome. For a while. 
Years went on and the gigs piled up. I never said no to any job that was offered to me. Declining a gig seemed tantamount to burning a bridge for someone who craved as much opportunity as I did. I craved stage time, money, and -- most of all -- validation from the audience. The long-term strategy I employed for this side-business was about as one dimensional as it gets: give me more. There was no brainstorming on branding, there was no targeted marketing campaigns, and while I certainly have a great fan base and community around me, I've done essentially no real audience outreach. 
In the first few days of 2020, seven years after my first paid gig, it was clear the rudder was about to fall off due to the high volume and inefficiency of my schedule. But I simply could not stop. No matter how much I hated playing "Hey Jealousy" to patrons of various local watering holes, I just couldn't find a way to justify not doing so. The gigs had steadily eroded from grand events I highly anticipated to doledrum shift work I couldn't wait to be done with. However, due to my stubbornness and refusal to take a break, it was clear that the only way I would get any sort of pause was if the world suddenly just stopped spinning. 
Well, two months later that kind of happened. 
The emergence of COVID-19, as horrific and damaging as it was and continues to be, did provide a great opportunity for me to sit back, relax in my home, take a break from gigs, focus on my office job a little more (which I still had and was physically going into throughout all this), and finally ask myself the question that I have been avoiding for most of my adult life….what do you want to do?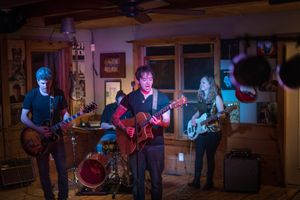 Indeed it was a great opportunity….that I completely failed to take. Barely two months went by before lockdown restrictions were eased and I was right back into my normal schedule. Though, this time it was a little altered: Get up, not shower, pretend to comb my hair in the car ride over, blankly stare at a computer monitor, fill myself up with coffee like my body is a Lamborghini and the Vermont Blend K Cups are the special premium petroleum, get in my car, change out of my work shirt, throw it into the pile of other work shirts on the passenger's side floor, play "Mary Jane's Last Dance" for the 1000th time while you swear that tomorrow you'll start learning new covers, schedule my Domino's order so that it is delivered exactly the moment I pull into my driveway, pass out with my jeans still on, and repeat. 
If a pandemic couldn't stop my self-imposed entropy, what possibly could? 
Well two weeks ago, I lost a close friend due to a long battle with anorexia.  
A week later, I got laid off from my cushy office admin job.  
Two days after that, several gigs of mine were cancelled for the month of October, and as of this point I have nothing booked for November. 
So here I am, reeling from loss, uncertainty, and punishingly heavy confusion. After seven years of 60+ hour work weeks, starting Nov 1, I will be looking at 0 hour work weeks for the first time since I was 17.  
For the first time ever, I have no direction, no cues, no clearly defined parameters to structure my days upon.  
What I do have, finally, is a blank slate. 
-AG